Argyris Pantazaras-MOMENTUM Art Company – Μetropolis / Chorus and Messenger from the Ancient Drama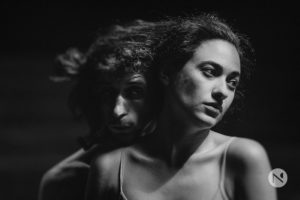 Where do the messengers go after the tragedy?
Seven messengers from ancient Greek tragedies meet in a desolate and barren place. Each from a place, a time, a story—anonymous witnesses to events, pain, violence, deaths and wonders. To falls, civilizations, ideas, people and kingdoms.
Banished from life, as wandering ascetics they curse History.
They pray for what has happened and what is to happen.
They mumble Chorus verses, a shared 'song', through all their stories. They search for their own song, their own place, their own "metropolis".
The production sets out to bestow meaning on the concepts of flight and arrival, memory and forgetting, in an era in which war and violence are moving people to search for a new place to call home.