Stamatis Kraounakis 8 Οctober 1838. Theodoros Kolokotronis' speech to the young Greeks at Pnyx, with Eleni Ouzounidou
Event Navigation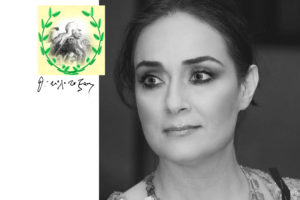 It is up to you to fix and adorn this land we freed.
Kolokotronis' speech to young Greeks is a text that keeps on cropping up in my mind for many years. Ouzounidou and I have spent a long time working together on all sorts of things: Aristophanes, Loula Anagnostaki, Dario Fo. I know her sound and her rhythm well. I think it's incredibly useful that this oral text by the Old Man of the Morea, Theodoros Kolokotronis, is going to be heard again now in these times of ours, and in the heart of the Morea, too! In the wonderful Little Theatre of Ancient Epidaurus I've come to know so well.
My five-strong company of regular collaborators, actors and singers, will accompany our outstanding leading lady with music and with dancing. I'll be providing the piano accompaniment myself.
Stamatis Kraounakis