Oedipus Tyrannus or Swellfoot the Tyrant,by Percy Shelley -Department of Theatre Studies University of Peloponnese
July 5, 2016 @ 9:30 pm

-

11:00 pm
Event Navigation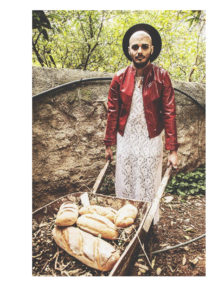 The University of the Peloponnese Theatre Studies department brings an unperformed play by the great English poet, Percy Shelley, back into the light of day. Swellfoot was printed anonymously in 1820, but the volumes were confiscated before they could be put on sale. The work refers to a royal sex scandal which shocked England at the time and takes a virulently populist stance against the monarchy. The work is a political satire on a topical subject, but reveals influences from ancient drama.
It focuses on popular discontent with the unjust rule of King Swellfoot, which has reduced the people to penury. Like a chorus of boned pigs, the ordinary folk have been condemned to misery by their lords and can only wait for the exiled Queen Tavrina—whose character alludes to Lysistrata—to return as a messiah. Mirroring Aristophanes, sex and politics are one and the same thing in Swellfoot, where the libido becomes a vehicle for demanding democracy. Above all presides the Temple of the goddess Famine—for famine means deprivation for the people and prosperity for the rulers. However, it also stirs up indignation and revolt in an unplayed work whose classic contents make Shelley our contemporary.
The production is built upon the collaboration of four teachers from the department who have guided their students in terms of the play's dramaturgy (Marina Kotzamani), direction and acting (Giannis Leontaris), sets (Asi Dimitrolopoulou) and lighting design (Angelos Gounaras). Swellfoot is also the result of international cooperation between the University of the Peloponnese and the UK's Marjon University, with which the students worked on an improvised performance last year. This year's production is supported by the Ancient Epidaurus Cultural Association.